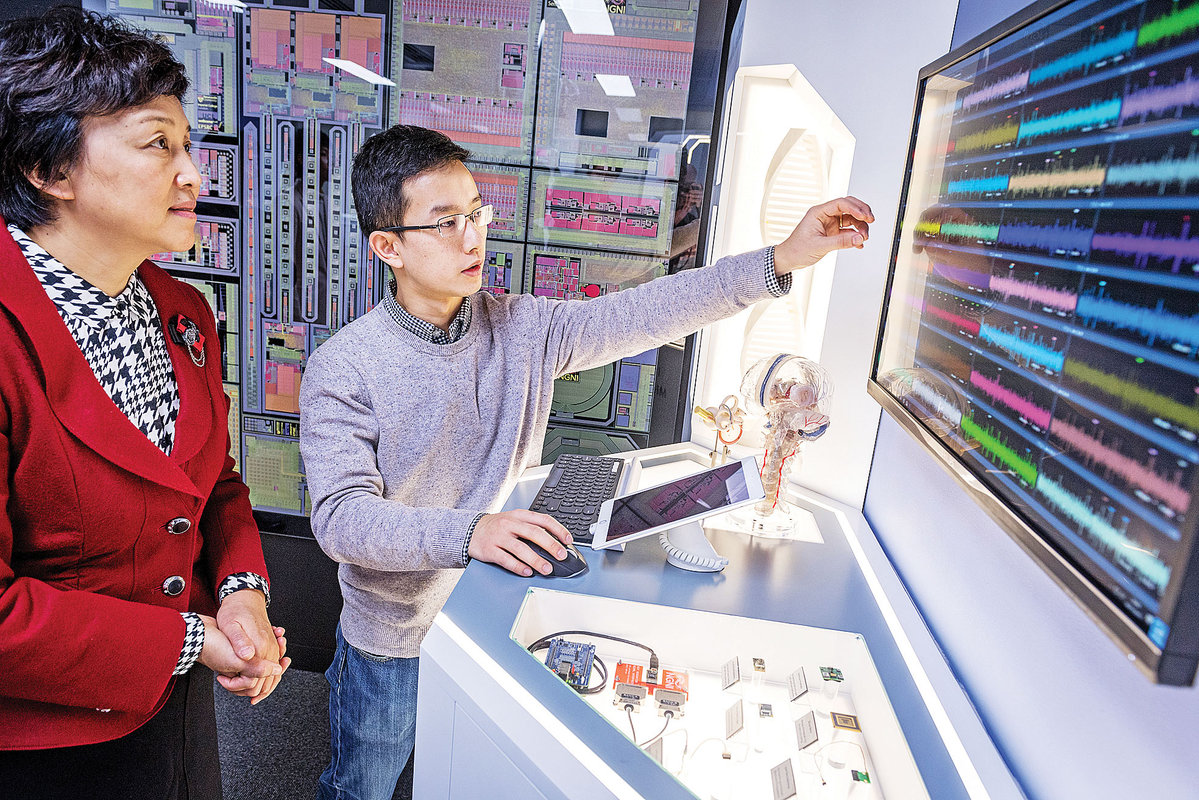 Tsinghua teaming up with Imperial College London to support projects 
Tsinghua University and Imperial College London have launched a joint fund to support bold scientific ideas in their early stages.
The Tsinghua-Imperial Research and Innovation Fund brings together two of the world"s leading research universities. It offers seed money to kick-start innovative research projects that show promise and need funding to progress.
Money will be aimed at small-scale experiments and the development of prototypes, and will enable academics and students from both institutions to collaborate and exchange ideas more easily.
The two institutions have invested an initial $300,000 into the program, to last for the next three years. If the fund succeeds, the universities anticipate increasing their financial support significantly.
The agreement was signed by Chen Xu, the chairperson of Tsinghua University Council, and Imperial's president, Professor Alice Gast, at Imperial's campus in South Kensington, London, on Friday.
Chen welcomed the close cooperation between the institutions.
"This initiative is the first real step for both Tsinghua and Imperial to implement the strategic partnership that was signed in October, pledging to explore further exchanges and interactions between students, staff, entrepreneurs, and senior leadership from the two world-class universities," she said. "The research innovation fund will be able to facilitate faculties from both universities to work on those issues that we face together, as a common challenge."
Gast said: "Imperial and Tsinghua have a shared ambition to support groundbreaking research and create successful partnerships. Both universities recognize the importance of bringing people together to exchange ideas and collaborate. This new fund will help our innovative academic staff to pursue ambitious collaborations and explore new areas of research."
The announcement coincided with the UK-China High-Level People-to-People Dialogue, which is a key pillar in the UK-China relationship. It provides a forum to celebrate ties between the two countries, and a platform to drive greater cooperation.
A similar seed-fund partnership was launched between Imperial and the Massachusetts Institute of Technology in 2015. Early collaborations to receive funding under that scheme included projects looking at improving battery life and performance, and the development of computers that "think" differently.
Imperial is the United Kingdom's top academic research collaborator with China. Its researchers have co-authored more than 3,000 publications with their Chinese peers during the past five years. Imperial currently hosts 2,600 Chinese students-its largest demographic group, other than Britons-and 225 Chinese staff .